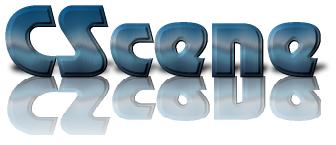 Issue #09
---
1 of 4
---
Issue 09 Index
C S C E N E 0 9
September XX, 1999
---
---
Table of Contents
Specialty Sections:
---
Introduction
Welcome to the latest issue of CScene!

OK I have released it finally. I was waiting on some submissions that never arrived. Hopefully they will come in next issue! Go read and enjoy... and we'll see you next issue.
-ixx

ps: go tell 3 people to submit an article, a tip/trick, or suggestion or your butt will fall off... i mean it... i saw it happen on tv once.
---
This page is Copyright © 1999 By C Scene. All Rights Reserved
---